Join Us At AYSO Expo 2020!
AYSO EXPOs are annual nationwide events hosted by Sections, that provide opportunities for training, certification and continuing education for all volunteers. They are also great networking avenues to connect with volunteers from surrounding Regions, that allow you to learn from one another. In addition to the training, there is a Sponsor/Vendor Show where you can meet AYSO National partners and local vendors in your communities that are providing services to help your programs. It is also a weekend where we celebrate the achievements of volunteers who go above and beyond in your community.
Mark your calendar to join us as we share ideas, stories and our love of soccer with other AYSO volunteers just like you!
Sections 5/14 Southeast
Atlanta, GA
Feb. 7-9, 2020
Sections 6/8 Midwest
Naperville, IL
Feb. 28 – March 1, 2020
Sections 2/9/12 Southwest
Tuscon, AZ
Feb. 28 – March 1, 2020
Sections 1/10/11
Anaheim, CA
March 20-22, 2020
Section 3 Northeast
Southbury, CT
March 6-8, 2020
Section 13
Williamsport, PA
March 13- 15, 2020
Section 7 Pacific
Kapolei, HI
July 24-26, 2020
For more info visit:
AYSOEXPO.org
United Soccer Coaches Convention / AYSO United Technical Workshop
The 2020 AYSO United Technical Workshop will be held in conjunction with the United Soccer Coaches National Convention in Baltimore this
January. The workshop is the ultimate opportunity for all of our clubs to participate in roundtables, field sessions, discussions and evening social events where attendees will be able to network with fellow AYSO United coaches.
Baltimore, MD – Jan. 15 – 19, 2020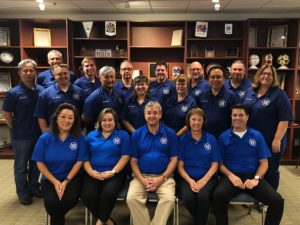 AYSO Area Director Training
In September, the AYSO office hosted 13 Area Directors from around the country for an AD Training weekend. This training included a tour of the office, stops with each department and specialized training for invigorating positive performance and growth in their respectful areas. Thank you for your service to the AYSO community and we can't wait to see what else you will accomplish!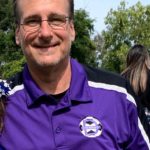 AYSO Remembers Dirk Keck
AYSO is saddened to announce the passing of Dirk Keck, Regional Commissioner of Diamond Bar AYSO (Region 31) and longtime AYSO coach/referee. He will be missed dearly and his legacy of positive coaching will live on through Region 31 and AYSO. Our deepest condolences to his family and Region – thank you Dirk for your significant contributions to AYSO and youth soccer.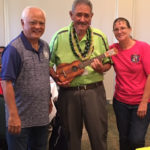 Brendan Cravalho
We were saddened to learn that long-time volunteer, Brendan Cravalho passed away on October 21. Our thoughts and prayers are with his family and friends as well as his AYSO family during this very difficult time. Brendan's service to AYSO over the last 30 years was far-reaching and he will be missed greatly.
Service information
Catholic Mass on Dec. 6, 10AM at John the Apostle Catholic Church in Mililani.
Celebration of his life on Dec. 7, 5:30PM at Mililani Memorial Park and Mortuary Mauka Chapel.