The mission of the AYSO EPIC Program is to provide athletes with disabilities the additional support they need to fully participate in a quality soccer experience. Volunteer buddies help our athletes not only participate but excel in this wonderful program.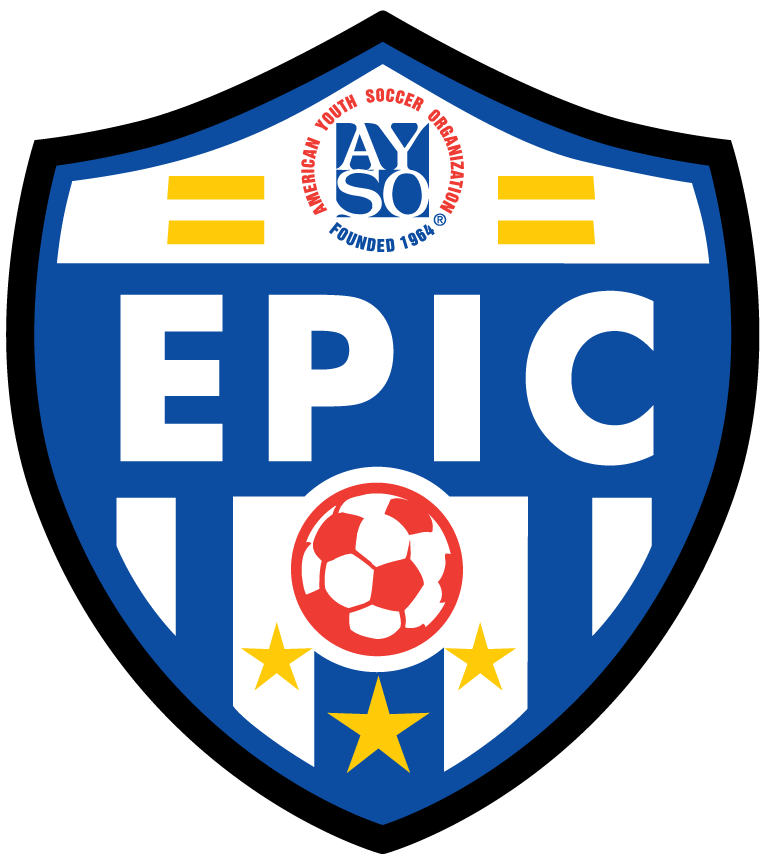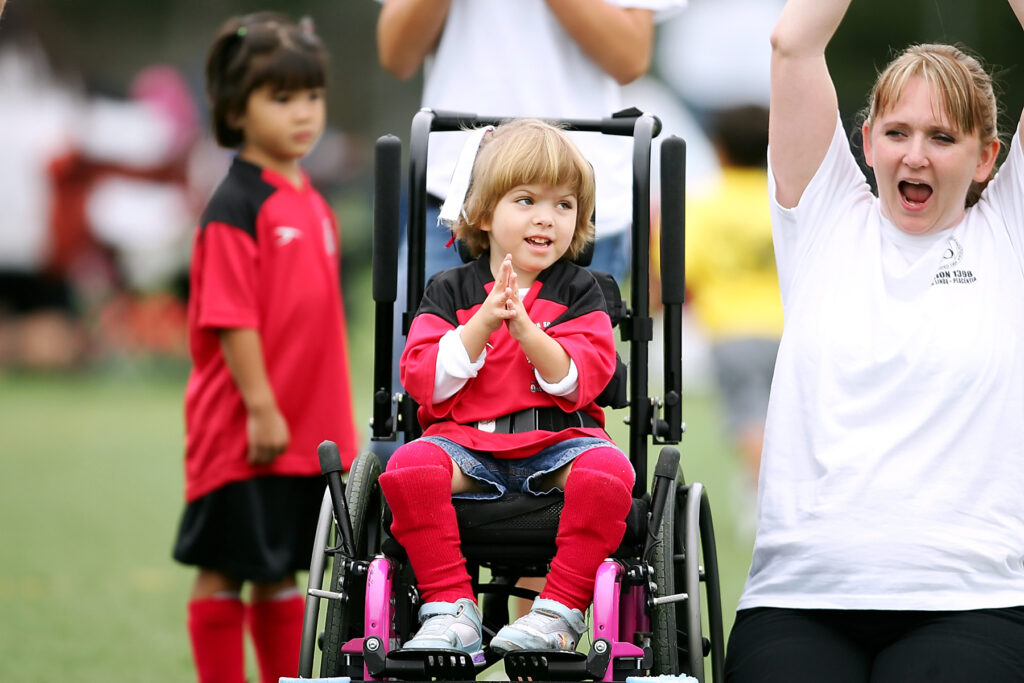 AYSO VIP is now EPIC
AYSO has just rebranded its renowned VIP Program to EPIC, standing for Everyone Plays In our Community.
Launched in 1991, AYSO's VIP Program was established to give players with intellectual and physical challenges, the opportunity to play and enjoy the beautiful game. The EPIC rebrand is designed to remind AYSO members and the surrounding community that AYSO is a place that everyone can play, no matter your ability. We are so excited to also have one of our longstanding partners, Augusta Sportswear, be a part of this rebrand in supporting existing and new programs with resources, from free uniforms for players and buddies, grants for equipment and marketing collateral to help spread the word.


AYSO Board Member, Penney Wakefield, stated, "the refreshed brand captures our energy, belief and support of this wonderful program! The support AYSO partner, Augusta Sportswear is providing, will help revitalize and we are very appreciative. We have a qualified and energetic volunteer leadership team who will be focusing on updating existing materials to reflect innovative and current methodology."
As part of US Soccer's Disability Organizations, AYSO intends to further establish the EPIC Program throughout the country. For more information, please email programs@ayso.org.
What is AYSO EPIC?

The mission of the AYSO EPIC Program is to provide athletes with disabilities the additional support they need to fully participate in a quality soccer experience.  The ultimate goal of the AYSO EPIC Program is to provide a holistic AYSO experience for players, families, and volunteers, from team uniforms, to playing on a team, to cheering from the sidelines, for all participants.
What is an EPIC Buddy?

EPIC Buddies assist during the games in which players learn soccer while meeting new friends, having fun and increasing skills and self-esteem. Players and their families, along with our volunteers, enjoy the complete AYSO experience – team uniforms, scoring goals, cheering from the sidelines, and beyond! The vision of the AYSO EPIC Program is to create teams in every AYSO Region to maximize opportunities for EPIC player participation.
EPIC & How it Relates to AYSO's Six Philosophies
The AYSO EPIC Program is designed to give children and adults a soccer experience that incorporates the six AYSO Philosophies:
Everyone Plays: In EPIC, Everyone Plays without regard for their disability.
Balanced Teams: Teams are created to maximize opportunities for player participation in age-appropriate groups for maximum player safety and experience.
Open Registration: The EPIC Program is open for all athletes with disabilities from ages 4-99. There are no try-outs, and all players are welcome.
Positive Coaching: Players' efforts are recognized and encouraged toward achieving their personal goals. The use of EPIC Buddies may support players during the game and create an additional element of positive coaching and support.
Player Development: Players are afforded opportunities to play the ball helping them to build on previously learned skills. Family members are involved in learning soccer fundamentals to support the development of their players. Players are encouraged to participate in physical movement at their individual level to help them maximize their physicality.
Good Sportsmanship: Players learn the importance of teamwork and fair play by recognizing and celebrating the efforts of all team members. Family members are also encouraged to model good sportsmanship by cheering from the sidelines for all players.