At AYSO, we want all players, coaches, families and volunteers to have fun! That's where AYSO Kids Zone comes in.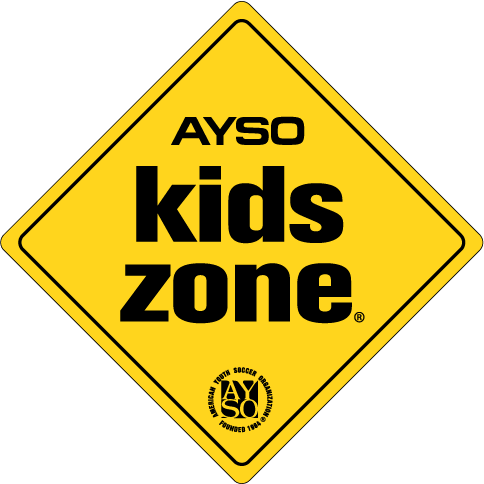 Kids Zone is a special program that encourages all in attendance, from the sidelines to the field, to use positive language, demonstrate good sportsmanship, and create a great experience and positive environment for every player. Kids Zone is a reminder that the AYSO soccer fields are a safe, friendly, happy, place for children to play and experience the joy of soccer without fear of judgement.
For more information about the Kids Zone program in your Region, ask your coach or Regional Commissioner.