After a hard-fought, successful fall season, AYSO United West Michigan is proud to be the training ground for some surging soccer talents, especially one particular player from the other side of the Atlantic. Chiara Cartarasa, a 17-year-old originally from Caltanissetta, Italy, is hoping to climb the ranks of Italy's professional women's soccer leagues with a recent signing to play for Calcio Femminile Marsala (Women's Soccer Marsala).
Fall 2017, 4,000 miles away from her small home town of Caltanissetta in the heart of Sicily, Italy, and Chiara found herself in the chilly Midwestern state of Michigan, settling in with a new host family as she embarked on the journey of a student exchange program at the age of 16. Little did she know, this host family was an AYSO family with a father who was an AYSO coach. After witnessing her soccer abilities in a pickup soccer game, he knew AYSO United would be the perfect fit for her skills and would be ideal to her surging player development. She was then referred to AYSO United West Michigan Director of Coaching, Paul Kramer, and Chiara would soon find a home away from home.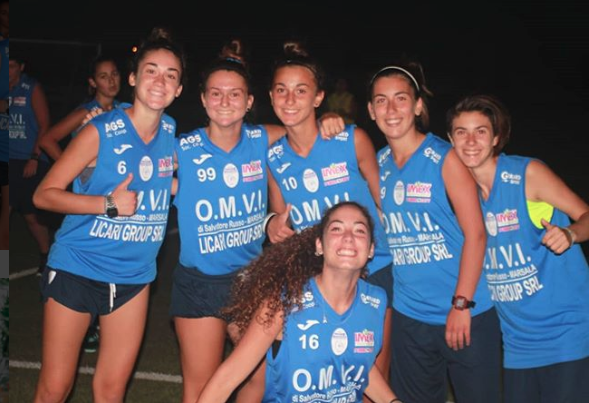 Chiara had only 6 months in the United States with the exchange program and she had every intention of making the most of her short scheduled time. She soon became a leader on her AYSO United team, uplifting the playing ability of those around her, resulting in a strong tournament campaign.
"The impact was immediate. She unfortunately was held out of some league games waiting on her international paperwork to clear, but trained with the team every practice," says Kramer. "Her first games with her team were during the Kingdom Cup in the Fall of 2017 and she helped propel her team to the finals of that tournament where they unfortunately lost by one goal to finish runners up."
Paperwork issues didn't hold Chiara back from helping her new teammates before the tournament. She saw practice as a way to not only develop herself but to build a solid foundation with her team for the future. This cemented the widely known expectations from joining AYSO United, joining a club where players not only develop from playing time but through team practice in a positive, developmentally-appropriate environment.
This cup final loss would be remembered as a minor setback in Chiara's player pathway as she knew that this opportunity with AYSO United was a fighting chance to increase her level of play through the competitive club circuit. AYSO United West Michigan fostered a positive, developmental environment for the girls, a differing mentality compared to the conditions she had in Italy.
"Italy and United States are different because in the US, women's soccer is more considered. Girls who play this sport in Italy – nobody see us like real players and we are not valued, it was different in the US," says Chiara.
A year and half after her time in West Michigan, Chiara is back in Italy playing through another chapter of her soccer career after being signed by Calcio Femminile Marsala. Chiara had been scouted by the Italian team since 2015 because of her excellent technique and tactical intelligence. It was later a no brainer for the team to add her to their ranks during their 2018-2019 campaign. Looking back, she recognizes the importance Paul Kramer and her time in the US had on the journey she's embarking on.
As a Director of Coaching, Kramer has a keen eye for skills within his AYSO United program and he noticed Chiara's quick evolution under their tutelage and believes she has what it takes to continue growing her level of play.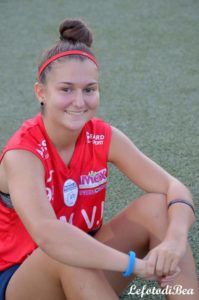 "The professional game is a very tough environment for any player, but Chiara has the mental makeup to succeed. She showed that by venturing to a foreign country away from all her family and friends to learn a foreign language and not only excel as a student, but as a soccer player," says Kramer. "I have no doubt that Chiara will be successful."
As her first season campaign with Calcio Femminile Marsala is in full swing Chiara knows there's a long road of progress she must trek in order to accomplish her goals. Just as practice was of the utmost importance before she was cleared to hit the field with AYSO United, she knows wanting to practice is the catalyst for her development.
"I want to practice, to grow up and improve…and maybe one day, when I'm ready, play in a team in Serie A or in United States," says Chiara.
Having been exposed to the challenges and competition of club soccer with AYSO United, the opportunities are endless for Chiara Cartarasa and her soccer career. We look forward to seeing what else her hard work and skills will accomplish in Italy, and wherever else the game takes her.