WRITTEN BY: Ken Dean
Retired Major League Soccer forward Gerell Elliott traveled from California back to Albuquerque, New Mexico. Entering a small banquet hall, he met up with Tim Gallegos, a 1990 NCAA Division I National Champion. Others arrived from Maryland, North Carolina, Michigan, and Arizona to attend the 35th Anniversary Reunion of 1983/84 AYSO Sting.
Many of us had not seen each other for 30 years, but our meeting felt as if no had time passed. The importance of this AYSO experience was demonstrated in attendance; all 15 surviving team members, our two coaches, and about half of the parents had arrived. Amazingly, a number of players brought their complete 1983 uniform kits, awards, and shirts from tournaments. 
AYSO reached Albuquerque in 1978 and by 1980 had begun fielding all-star teams selected from the core program players with games primarily in the core program off-season. Coaches Reggie Gallegos and Frank Martinez selected a team of 12 year-olds for the 1983/1984 season and then proceeded to set a lofty goal of traveling to play in England.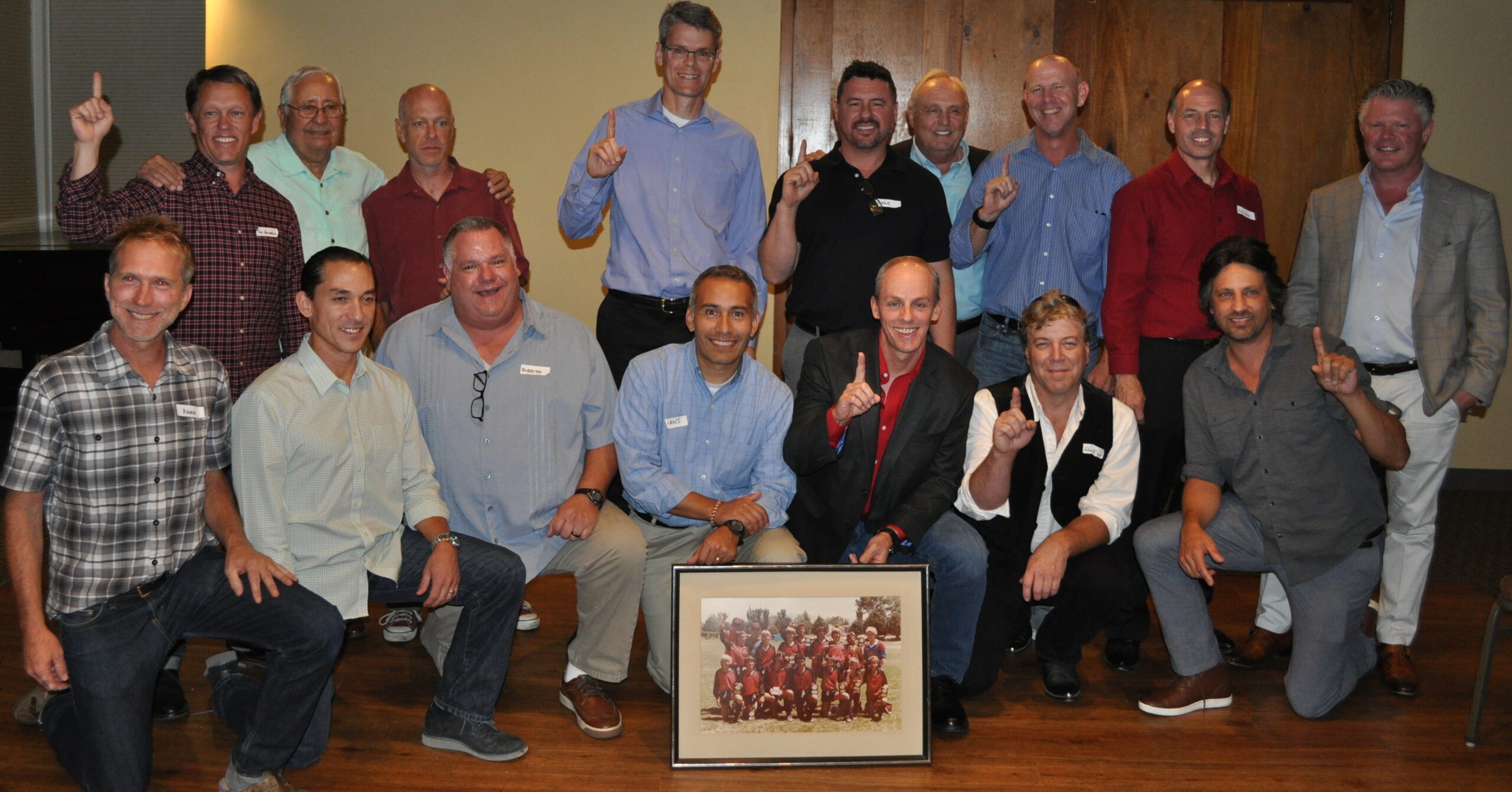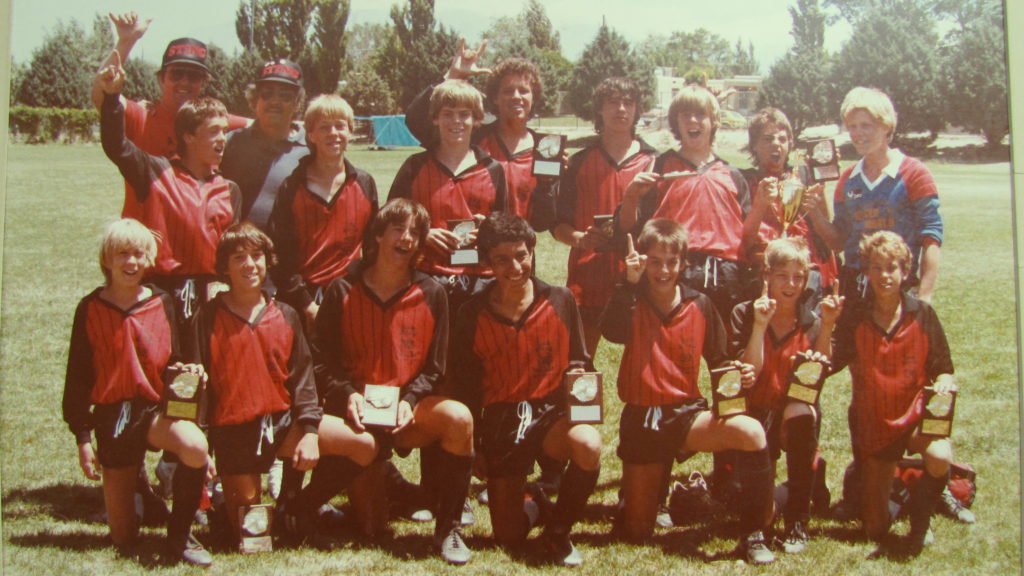 Head coach Reggie Gallegos, a former collegiate football standout, emphasized the "positive coaching" and "good sportsmanship" philosophies of AYSO soccer. However, his coaching philosophy went far beyond that. His goal was to develop the life skills of young men through the game of soccer, emphasizing work ethic, teamwork, resilience, scholarship, and a positive mental attitude – both on and off the field. This philosophy had quite an impact on the team. (Unfortunately, this element of personal development is almost entirely absent from "paid coach" club soccer in this day an age.)
In addition to developing soccer skills, the team embarked on some truly impressive fundraising campaigns. The players sold thousands of candy bars, and the parents orchestrated team picture photography for the AYSO region, ran snack bars, and organized social events. The Albuquerque-based team met its fundraising goal and entered the Birmingham International Football Tournament in Birmingham, England.
In the summer of 1984, the team boarded a plane for England, eventually arriving in Manchester for a week-long soccer camp at Manchester University. The team then traveled to Birmingham for the tournament. Playing with the AYSO philosophy of Everyone Plays (i.e. everyone plays at least ½ a game), we were solidly competitive, beating the West Bromwich Albion youth team 2-1 and logging a 1-1-1 record overall.
In future years, several players rose to high levels in the game. Gerell Elliott, All-American at Fresno State University in 1990 and in 1991 joined SSV ULM 1846 in Germany after graduation. Upon formation of Major League Soccer in 1996, he was drafted to the Dallas Burn. Tim Gallegos logged 17 caps for the U.S.A. U-17 team prior to joining UCLA under Sigi Schmid. A significant fraction of the other team members had kids who joined soccer, and these Sting players were able to pay the experience forward through coaching of youth soccer, in AYSO, club, and high school soccer. One coach's team won U.S. Club Soccer's National Cup XVII Finals in 2018.
Finally, our reunion event had 100% attendance from coaches and players who traveled far and wide to attend, demonstrating the great impact the AYSO experience had on all. The comradery, success, and long-term impact is inspirational.