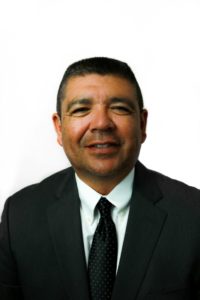 TORRANCE, Calif. – April 18, 2019 – American Youth Soccer Organization (AYSO) and AYSO United are pleased to announce Edward Alameda as Director of Coaching for AYSO United Arizona.
Alameda, a qualified AYSO and U.S. Soccer licensed coach, has over 15 years of coaching experience, along with a history working in professional soccer. Ed has coached with both local AYSO Regions and with Challenge FC since its inception in 2015.
Alameda has spent 21 years in law enforcement, where he managed department budgets, recruitment and public interaction, including local outreach programs.
Additionally, Alameda has a background in youth recreation and sports, having served as Branch Executive for Boys and Girls Club of the East Valley and Branch Director for Boys and Girls Club of Tucson. During his time there, Alameda worked with youth, ages 6-17 and developed programs to promote self-esteem and leadership through sport.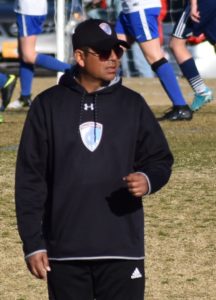 As the Director of Coaching for AYSO United Arizona, Alameda will play an integral role in the implementation of the National Club program ensuring that AYSO United's values and standards are upheld in order to deliver the best youth soccer experience in Arizona.
"I feel honored and blessed to have been selected to represent the members of the AYSO family in Arizona. I look forward to working with everyone to build a top "player development" centered program in the Grand Canyon State," said Alameda.
"We are thrilled to add Ed Alameda to our Director of Coaching team. It's exciting to have a long-standing volunteer, with a passion for AYSO, help establish AYSO United in the AZ marketplace. We are excited to see the energy and passion Ed brings and the positive impact he will have on AYSO United Arizona players and coaches," said AYSO United National Director, David Thomas.
About American Youth Soccer Organization (AYSO)
Established in 1964, AYSO is a national nonprofit organization that develops and delivers quality youth soccer programs, which promote a fun, family environment based on AYSO's Six Philosophies: Everyone Plays®, Balanced Teams, Open Registration, Positive Coaching, Good Sportsmanship, and Player Development. Today, AYSO has 1.6 million players, parents, siblings and volunteers. For more information, visit www.AYSO.org.
About AYSO United
AYSO United is the competitive apex of the American Youth Soccer Organization and the official club program. AYSO United creates optimal training and playing environments for the American player, while maintaining the value system AYSO is founded upon, including a guarantee of 50% playing time for every player. For more information, visit http://aysounited.org/.
####