TORRANCE, CA. (August 2021) – AYSO and The Coaching Manual (TCM) are delighted to announce a partnership renewal with a new expanded offer, providing free access to bespoke coaching content and tools for every coach in the AYSO.
As the Official Digital Coaching Education Partner of AYSO, The Coaching Manual will allow soccer coaches the ability to efficiently plan their team's training sessions and structure their season's objectives, using broadcast-quality video session content featuring some of the best coaches in the sport.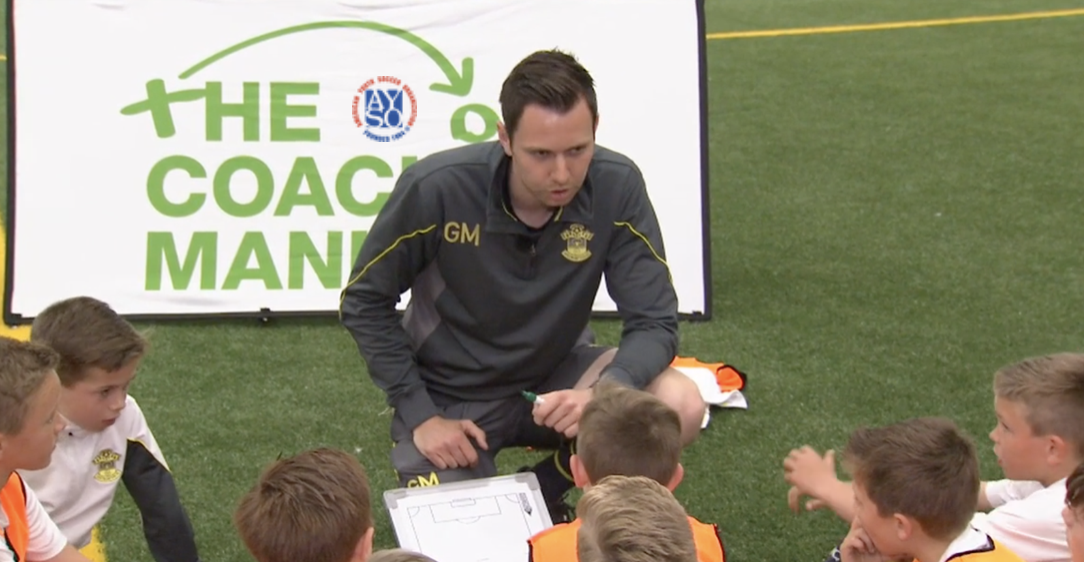 AYSO Director of Sport and Development, Scott Snyder, stated, "This offer is a game changer for AYSO. Access to our coaching materials, AYSO-specific content, plus additional resources related to current initiatives, e.g. Social and Emotional Learning, Mental Health, etc., conveniently packaged in an interactive platform is going to be a great asset for our coaches."
The Coaching Manual has been AYSO's bespoke digital coaching platform since 2018, allowing coaches to access the same professional tools and resources as soccer clubs and academies in the English Premier League and Major League Soccer.
The Coaching Manual Founder, Chris Barton, shared; "We're proud to have worked with AYSO for a number of years now, and are delighted that we've agreed a multi-year partnership to provide AYSO's volunteer coaches across the US with access to their customized platform."
"We couldn't be happier to support thousands of coaches across the U.S. with the tools and resources that will help them create the best learning environment for their players. When it comes to planning and delivering soccer practice we know that time is precious, so The Coaching Manual not only helps coaches develop themselves and their players – it saves valuable time, too."
Click here to watch the interview and learn more about the offer with Scott Snyder and Gary VanOtten, the Chair of our National Coach Council and Section 11 Section Coach Administrator.
More details to come on starting your membership but you can visit AYSO.thecoachingmanual.com, to see the site.
About AYSO
Established in 1964, AYSO is a national nonprofit organization that develops and delivers quality youth soccer programs, which promote a fun, family environment based on AYSO's Six Philosophies: Everyone Plays®, Balanced Teams, Open Registration, Positive Coaching, Good Sportsmanship, and Player Development. Today, AYSO has 1.6 million players, parents, siblings and volunteers. For more information, visit www.AYSO.org.
About The Coaching Manual
The Coaching Manual is a resource built for soccer coaches who want to improve their understanding of coaching, find real practical sessions which they can use, and accelerate the development of their players by creating a first-class soccer learning environment. The wealth of broadcast-quality video content available on The Coaching Manual is suitable for coaches of all levels, from beginner and recreational coaches to those working in the professional game. As well as world-leading content, The Coaching Manual's practice design and season planning tools help coaches use their time efficiently and effectively, ensuring players get the most out of every session.
Media Contact
Yvonne Lara
yvonnelara@ayso.org
424-221-7971
###